Pediatric and Specialty Surgery Center of Orange County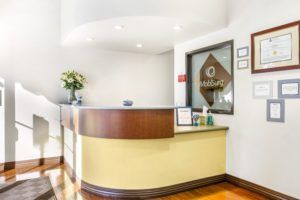 The Pediatric and Specialty Surgery Center is dedicated to providing a safe solution in caring for all of our patients, especially our pediatric and specials needs patients. Our warm and welcoming atmosphere is designed to decrease anxiety and provide a relaxing atmosphere for patients with age-related or situational anxiety. We strive to bring the most advanced and safest methods of anesthesia and monitoring, suited specifically to the patient's age and personal needs. We have a patient-centered approach, which focuses on the smallest details, including comfort, convenience and safety using state of the art equipment.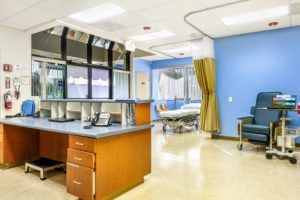 Pediatric doctors and caring parents helped us design our center to be child and family-friendly. From the moment our patients walk through our doors, we strive to tailor their experiences to their specific needs. Our patients are our first priority. We believe that the presence of loved ones throughout the surgical experience decreases anxiety and improves healing.
Safe. Convenient. Innovative.
State-of-the-art monitors and equipment
Facility dedicated to you and your patients
Fully equipped pre-operative clinic
Private consultation rooms
Conference room
Private Recovery Area
Centrally located at the junction of the 405, 133 and 5 freeways
A safe surgical setting specializing in children and special needs patients